About Pants are Overrated
Pants are Overrated (or PrO) started in April of 2009 and ran until October of 2011.
The comic was written by Dan Heyerman, and illustrated by his brother, Tom Heyerman.
We hope you enjoy all of the old strips, and please let us know if you have any questions or comments.
Thank you!
Dan Heyerman
---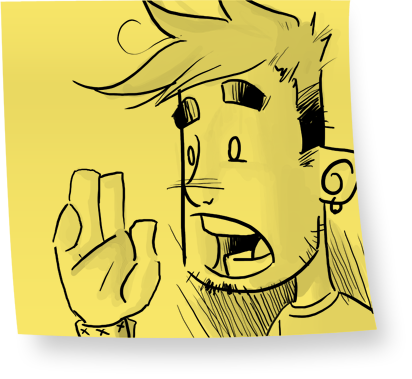 Tom Heyerman